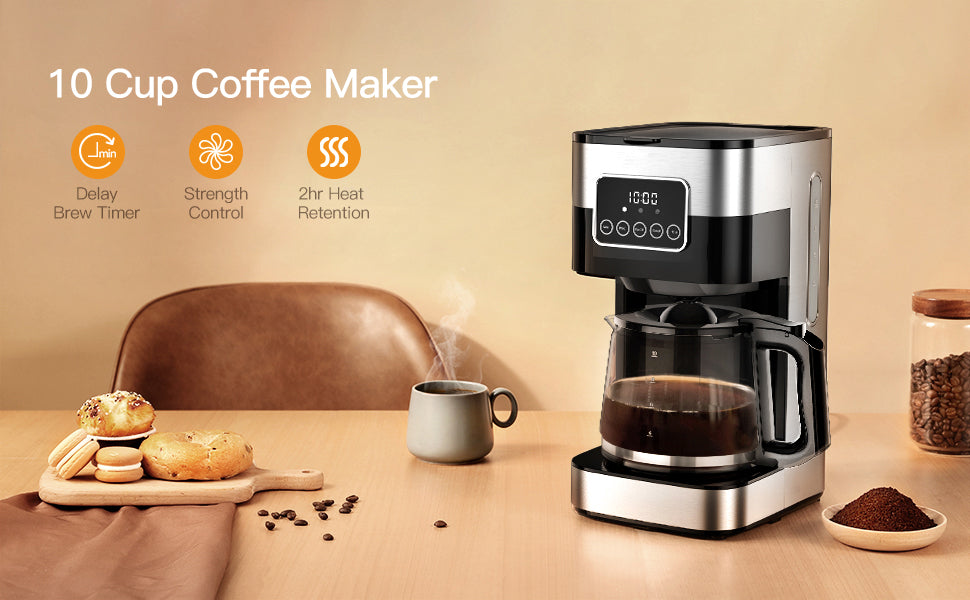 24-Hour Programmability
The Sboly coffee machine can be programmed and set to brew at any time of the day. (Friendly prompt: The digital clock of current stock is 24 hour cycle and we will enhance it to 12 hour cycle from next shipment.)

2 Hours Warm-Keeping
The stainless steel coffee maker keeps coffee warm for 2 hours with its warming plate and will auto shut off.
Built-in Strength Control
Brewing strength setting in this coffee machine allows you to choose a regular or bold coffee flavor as the way you like.



10 Cup Coffee Pot
The 50oz water reservoir of the drip coffee maker allows you to share delicious hot coffee with your family, friends or colleagues.
User Friendly
The reusable coffee filtration saves money as there is no need for paper filters. Also, the accessories including the coffee filter basket, filter holder and glass carafe are dishwasher safe.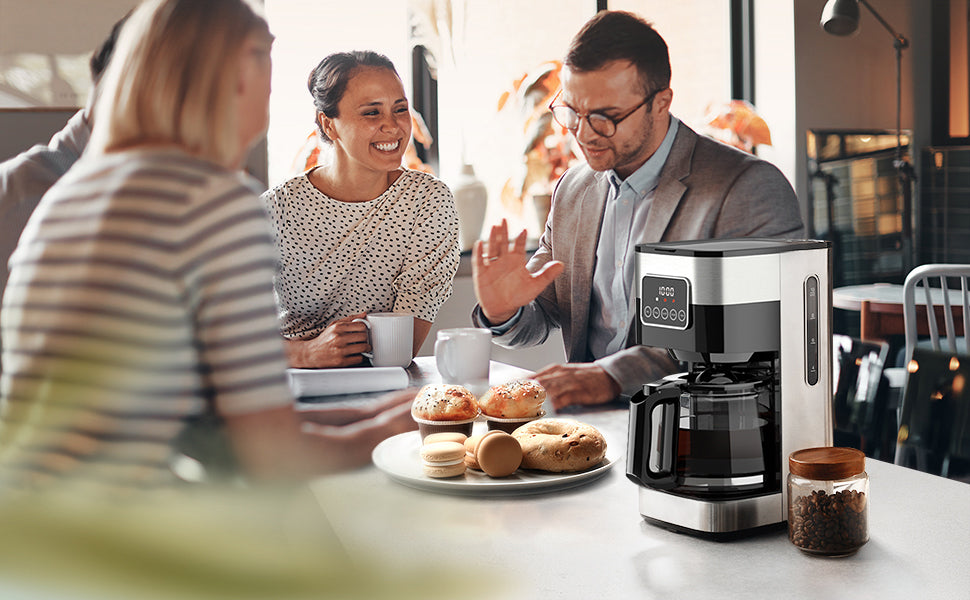 SPECIFICATIONS
Voltage: 120V
Power Rating: 900W
Capacity: 10 Cups
WHAT'S IN THE BOX
1 x Coffee Maker
1 x Carafe
1 x Ground Coffee Filter
1 x Holder